Today's telecom industry is taking advantage of the tech revolution to offer various services to their customers. As we know, automation is a need of the hour to be a responsive service provider. Solutions powered by artificial intelligence (AI) and machine learning (ML) can help the telecomindustry transform its operations. The adoption of AI and ML-driven solutions is growing exponentially across all sectors. In this article, we will discuss the application of these two promising technologies, especially in telecom.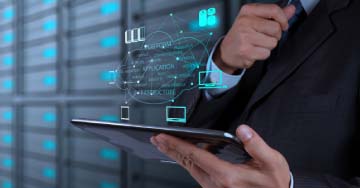 AI and ML are infiltrating the telecommunications industry to take them to new heights. Today, communications service providers (CSP) face challenges such as traffic congestion and delays, network and transmission failures, infrastructure issues, quality services, and unsatisfactory customer experience.
Telcom harnesses the power of artificial intelligence and Machine Learning for telecom to boost growth and revenues, improve network failures, provide continuous services, provide better user experience, and automate workflows. Let's take a look at some additional advantages of AI and ML in detail.
Application of AI: 
Chatbots for Better Customer Support:
Nearly every communications service provider using AI and ML to improve customer service utilizeschatbots. It is challenging to address many support requests for setup, troubleshooting, installation, and maintenance. Virtual assistance through chatbots automates the entire customer support process, which dramatically reduces business expenses and improves customer satisfaction.
Network Optimization:
Artificial intelligence plays a vital role in building a self-optimizing network that enables an operator to optimize network quality automatically based on traffic information and time zones. AI and ML-driven software or application use advanced algorithms to provide data-driven insights that help operators detect or monitor network faults and allow them to proactively fix them. Apart from that, these technologies are also helpful in designing a new network.
Communications service providers have a vast number of customers to deal with on a daily basis. Serving such a large volume of customers,you maybe prone to manual errors. By automating the entire business process through robotics process automation, companies are not only able to handle millions of customers efficiently but will also be capable of managing repetitive and rules-based operations accurately. By streamlining complex and time-consuming operations, such as order management, billing, and data entry, robotics process automation enables telecom staff to focus on other essentialtasks.
Implementation of AI:
There is no doubt that the future of the telecom industry belongs to AI and ML, as these technologies have the full potential to improve every facet of CSP. Excelacom has teams of AI and ML experts with extensive industry knowledge and trusted advisors. We know that many AI applications and solutions are available in the market, but one size does not fit all. To avoid potential pitfalls, we have ensured a set of comprehensive services and advisory consultants for your efficient, accurate and effortless business workflow.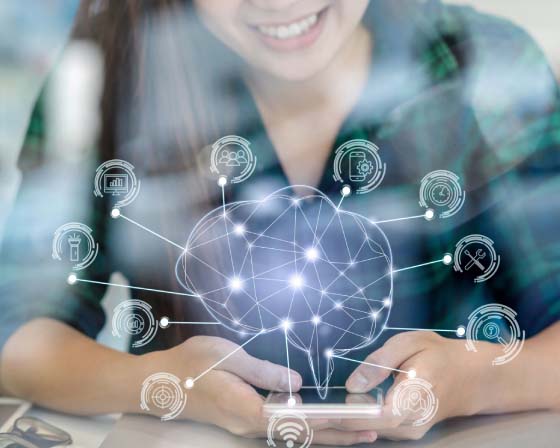 Research Strategy, Analysis, Roadmap, and Recommendations:
First, we understand your business challenges, needs, strategy, and based on that; we will recommend a well-suited AI technology tailored for your needs.
AI-infused Data Products:
AI and data intelligence can be embedded in your product and services to cater to the needs of your business and customers.
Proprietary AI-Enabled Products:
Our tested AI-powered solutions provide an in-depth insight into your order management processes. Due to that, you will observe a reduction in order fallouts anda better customer experience.
End-to-End AI Implementation, Deployment, and Measurement:
We will integrate and deploy tailored AI solutions in your business environment, which will ease the monitoring and tracking of all business operations.
Conclusion:
AI-driven applications are increasing, helping the telecom industry manage, optimize, and maintain their business infrastructure and customer support operations. There is no doubt that AI and ML will make the edge more intelligent and offer new opportunities for the telecom world.